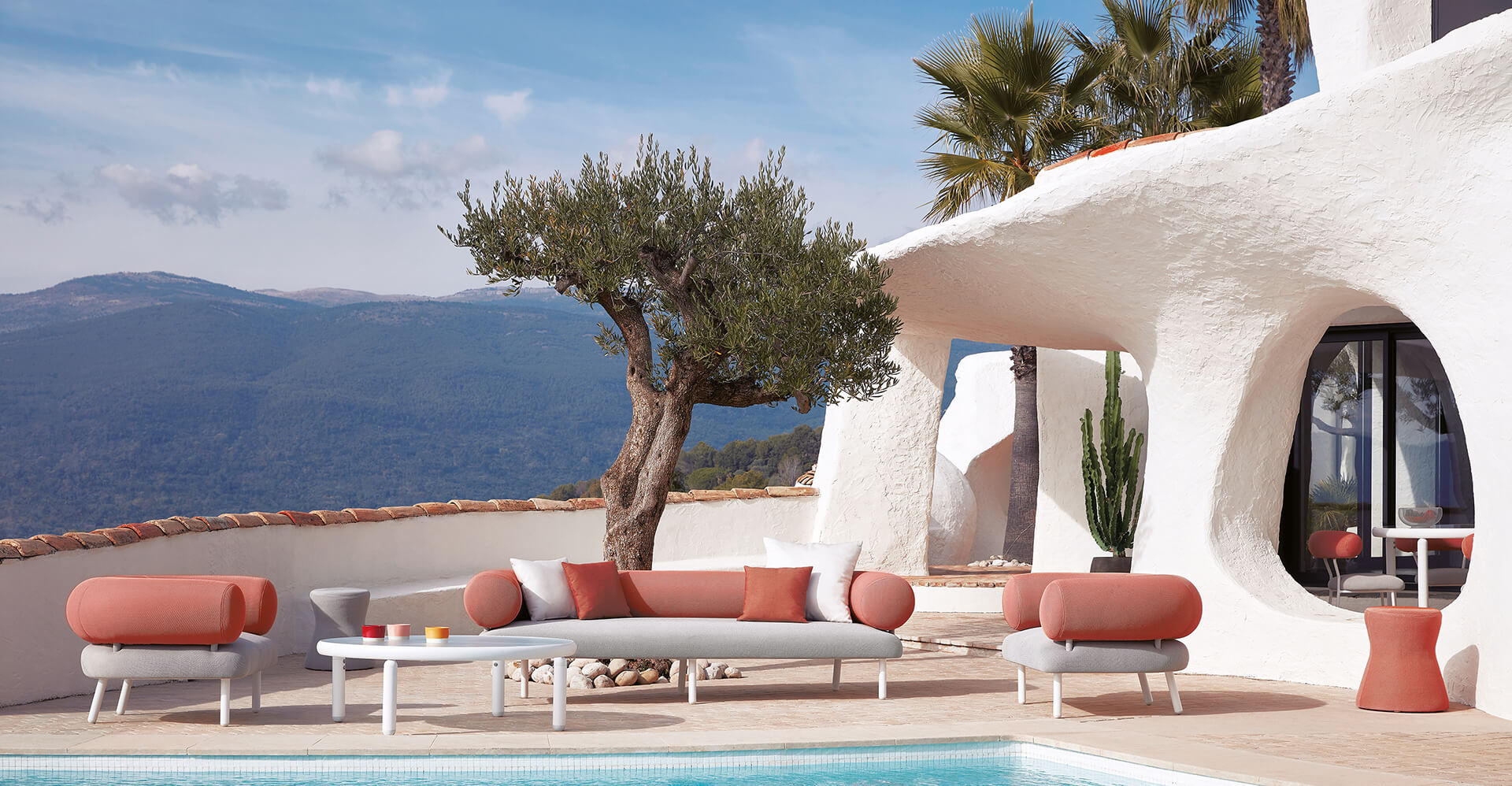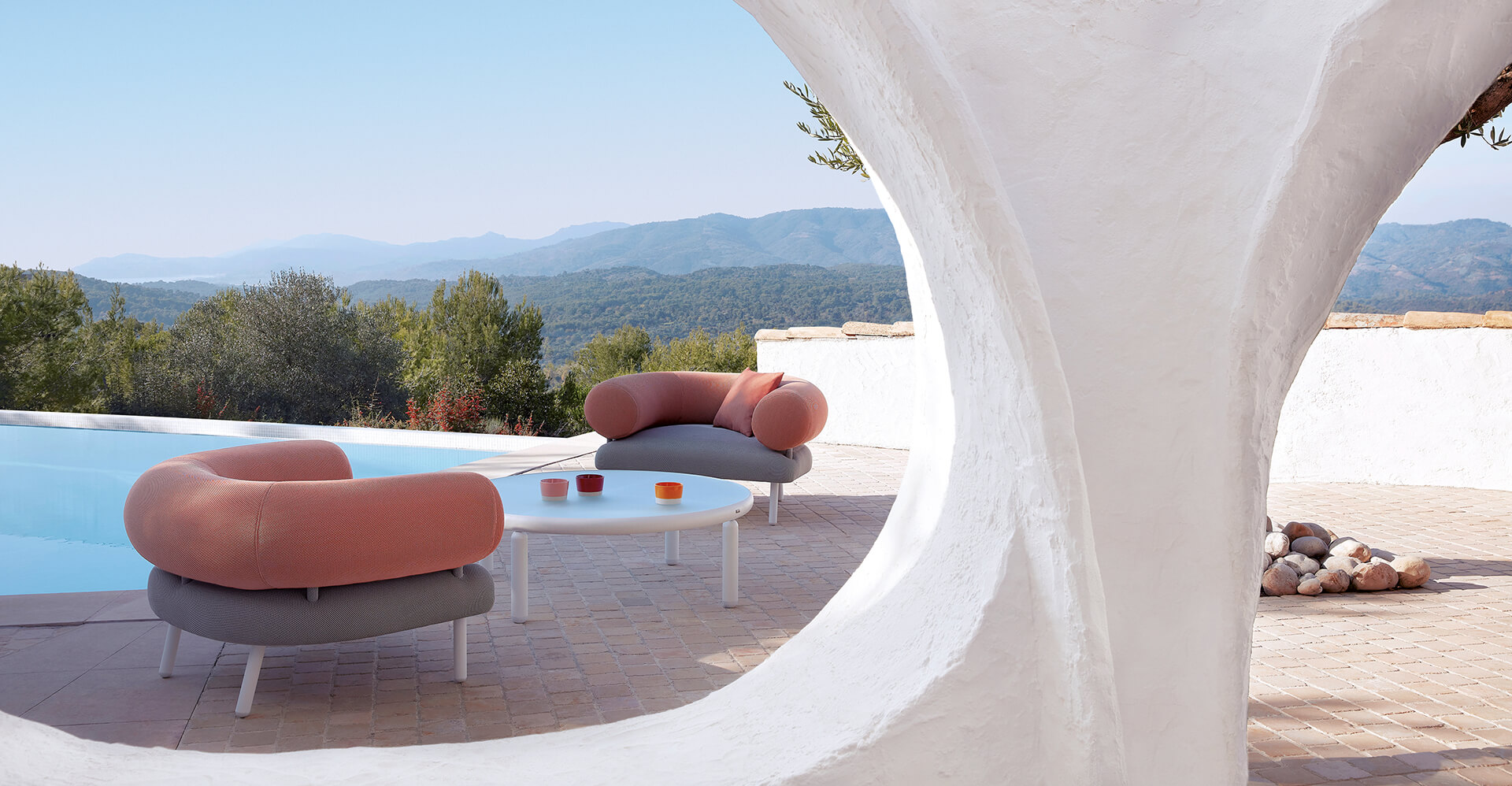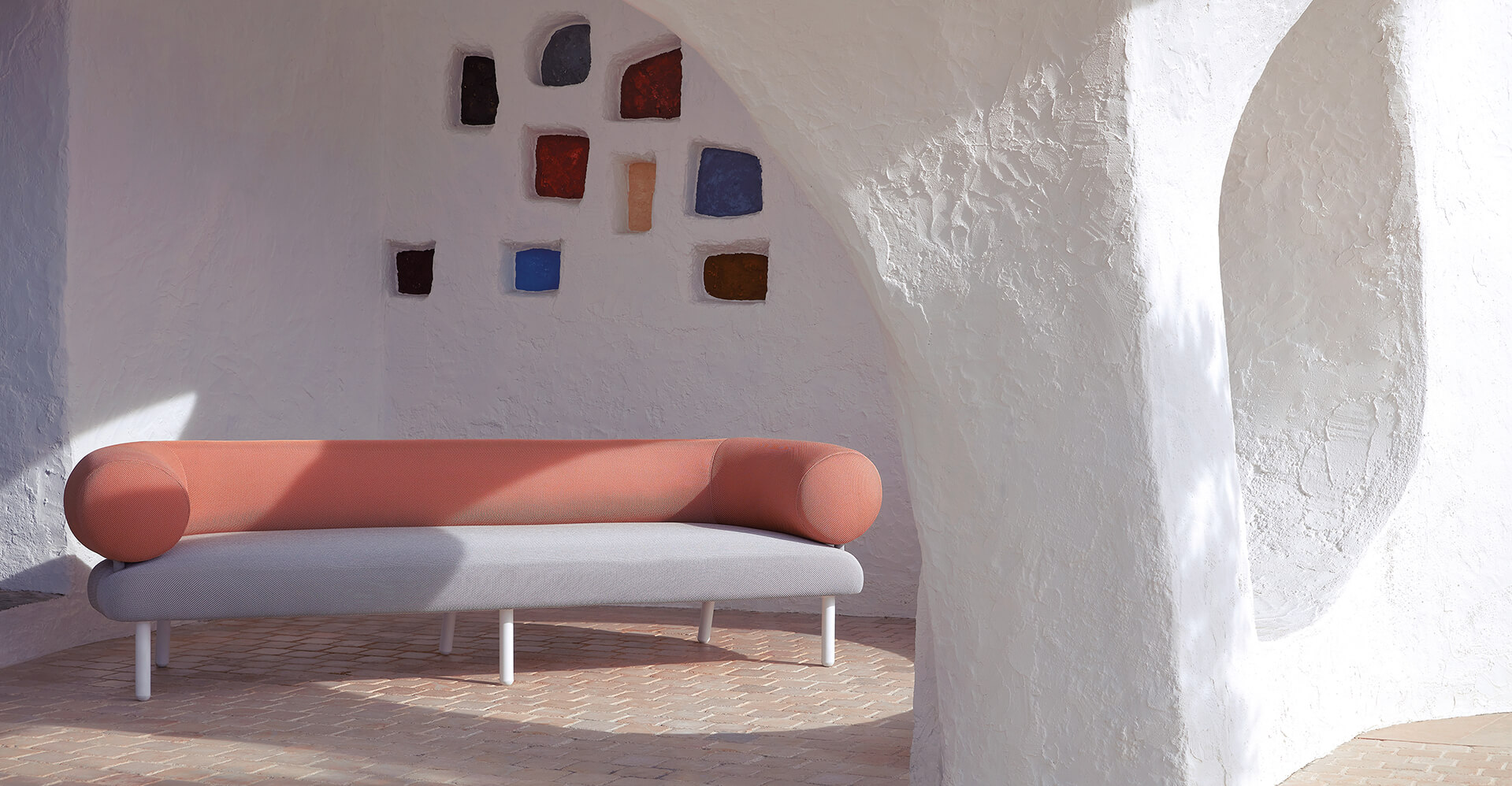 The design, which takes inspiration from the buoy, referred to the pool ambiance in summer. The aesthetic of these swollen forms emphasizes the identity of the range.  Refined and iconic, the shapes of the collection are also comfortable as they seem.
Surprisingly, the Big Roll collection offers a new vision of outdoor furniture that highlights know how of Sifas and the creative universe of Doppel Studio.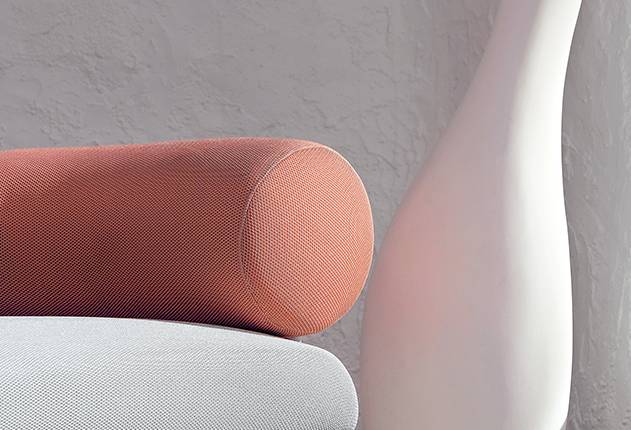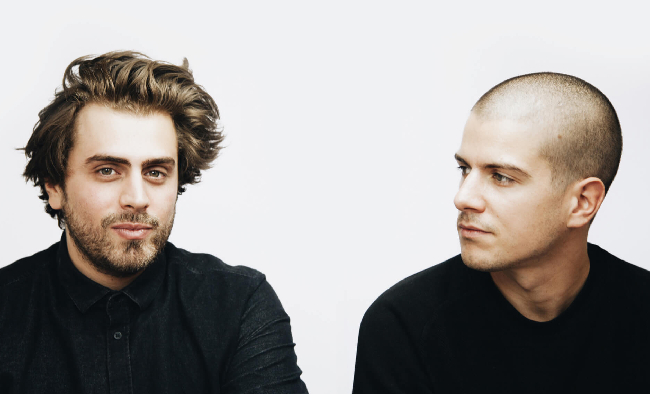 DESIGNERS
Döppel Studio

"If design often seems to have the sole ambition of making life more comfortable, we consider it to have a symbolic function, usually carried by artistic discourse. We are looking for a design that literally mobilizes body and mind ».
Made of complex and contradictory, paradoxical but complementary sensibilities, Döppel Studio is the result of the meeting of two designers, Lionel Dinis Salazar and Jonathan Omar".