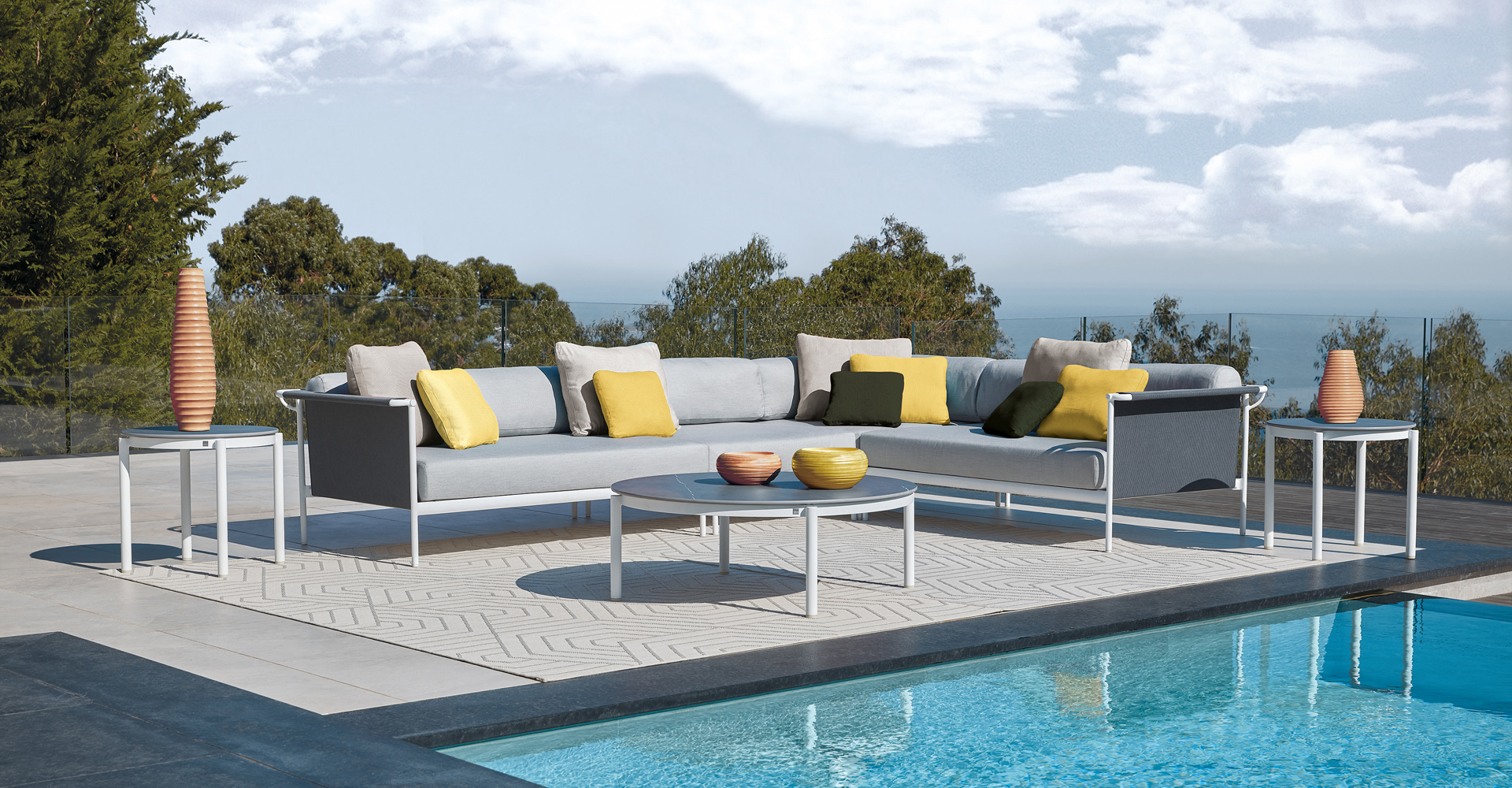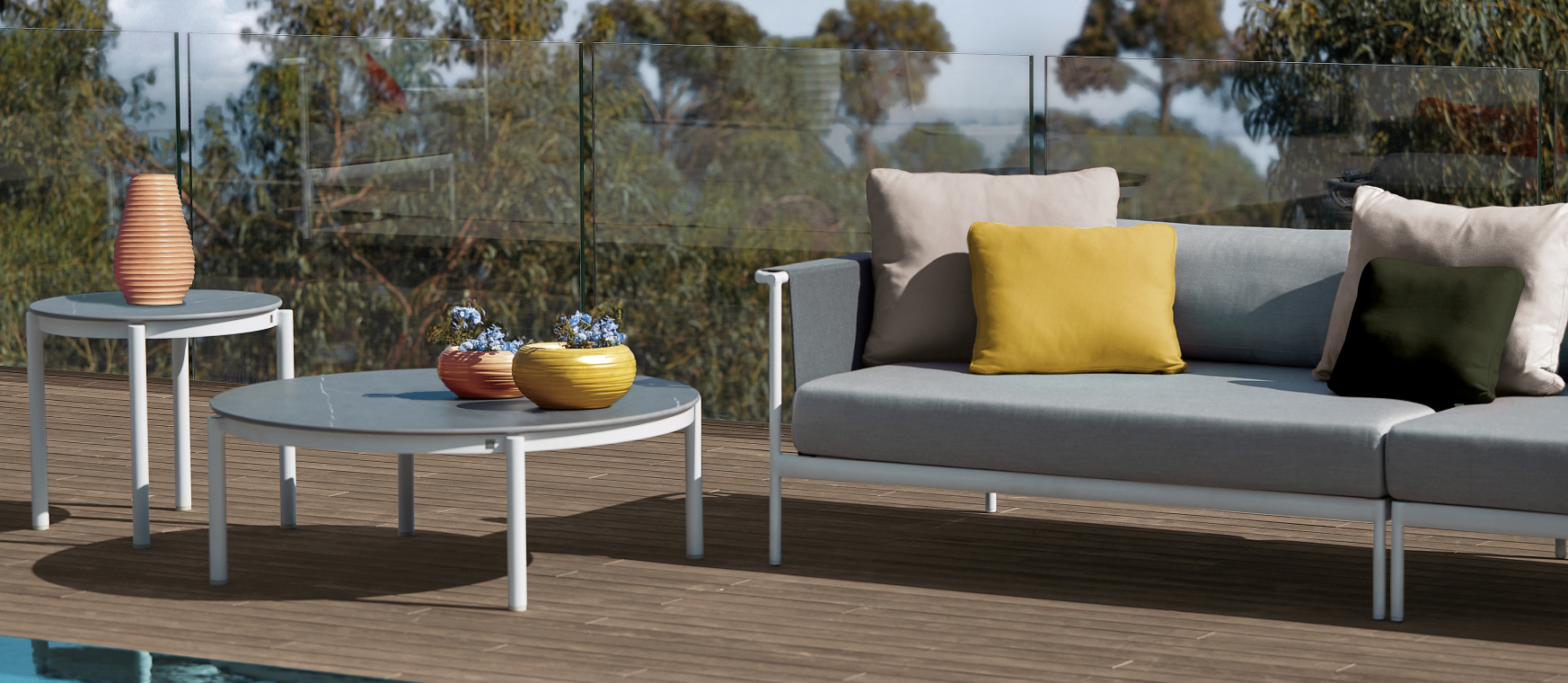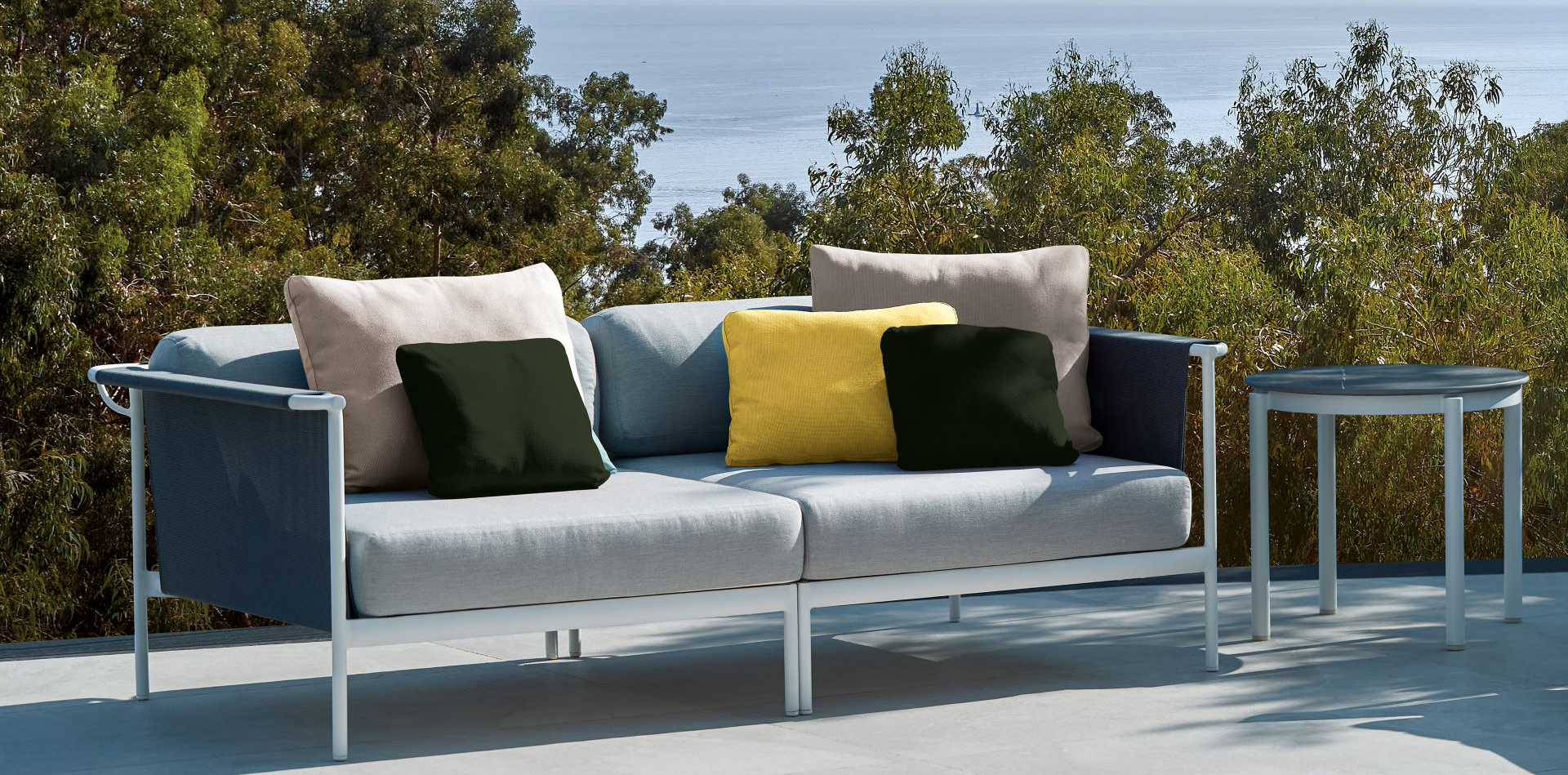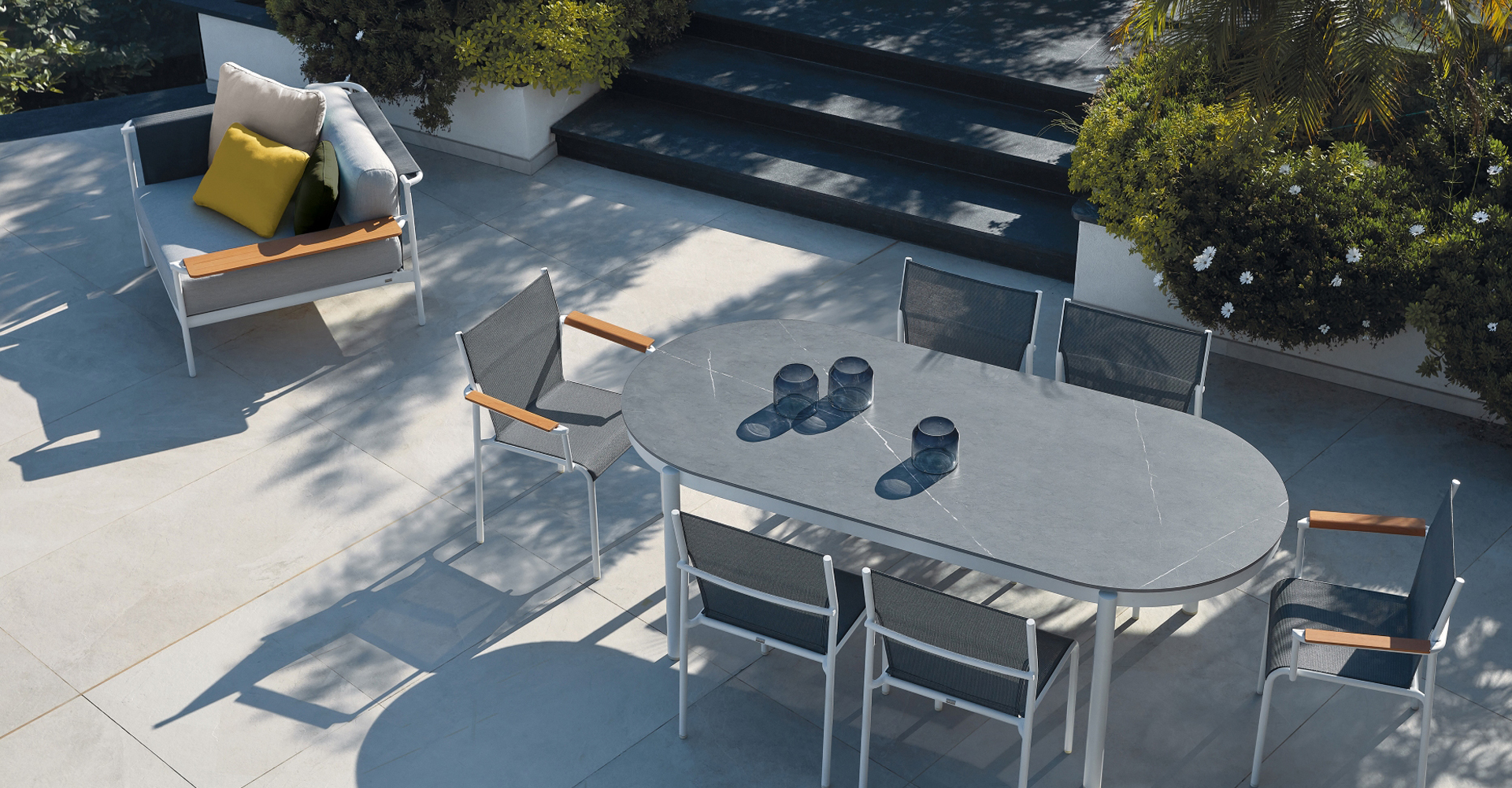 The designer has succeeded in enhancing the graphic, airy and light line with an ingenious and elegant tubular structure. The fabric seat is suspended and a set of cushions allow you to curl up and also modulate the depth of the seats, thus providing remarkable comfort.
Each piece of furniture is complementary and can therefore be used to create sets adapted to each space.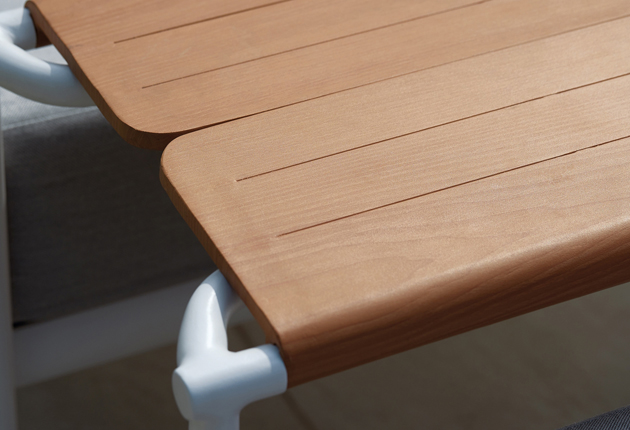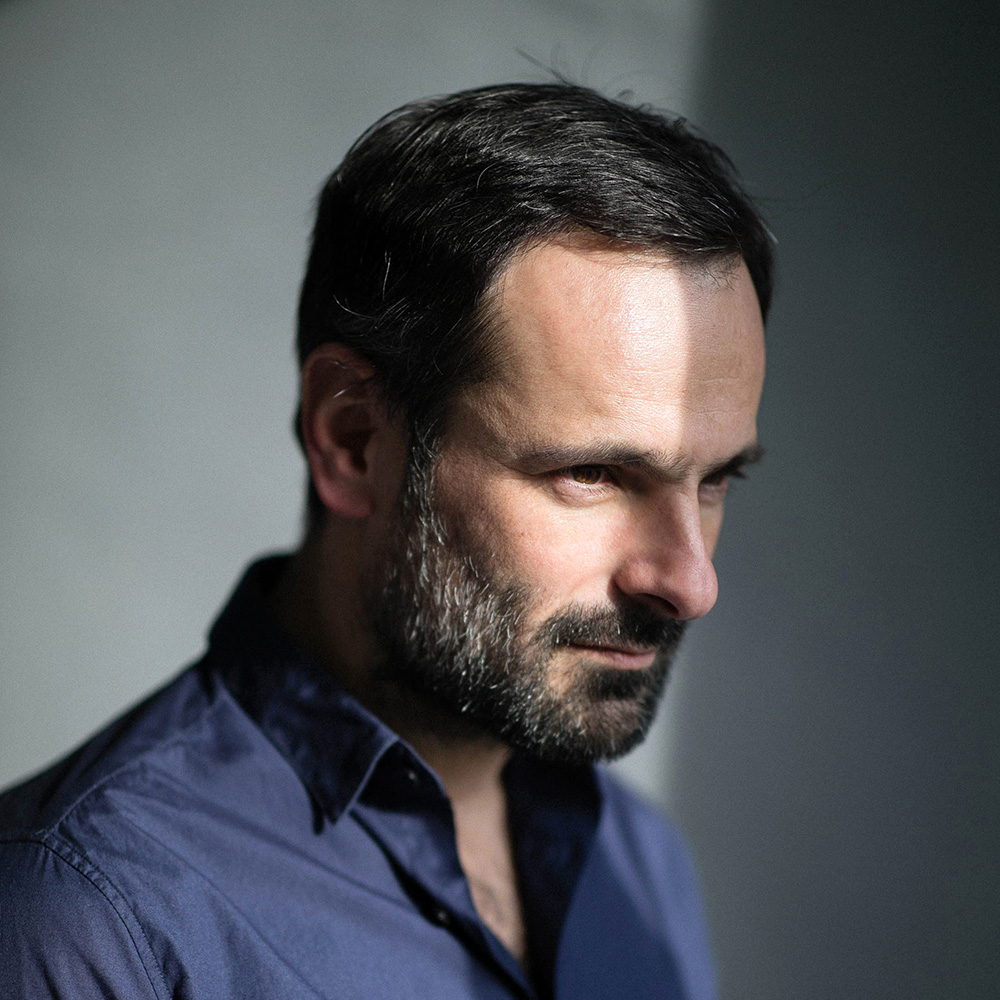 DESIGNERS
Collaboration avec Samuel Accoceberry

Samuel Accoceberry, designer et directeur artistique qui vit et travaille entre Paris et Biarritz, a lancé son studio en 2010. Très vite reconnu, il a été honoré dès 2013 par le Grand Prix de la Création de la Ville de Paris et a reçu également différents prix internationaux, dont 3 Red Dot Design Awards et un German Design Award. Très sensible à la valorisation des savoir-faire patrimoniaux, à la belle facture, ainsi qu'à la place de l'humain dans le projet, il se plaît à accompagner les entreprises à poursuivre la narration de leur marque par le design. Sa vision décloisonnée de la discipline l'emmène à concevoir aussi bien des luminaires, que du mobilier urbain, à considérer l'approche industrielle avec autant de soin que l'édition limitée. Ses créations contemporaines et élégantes ont été exposées au Musée d'Art Moderne et au Musée des Arts Décoratifs de Paris, au Musée de la Céramique de Vallauris, à la Triennale Design Museum de Milan et au Design Museum de Holon de Tel Aviv.