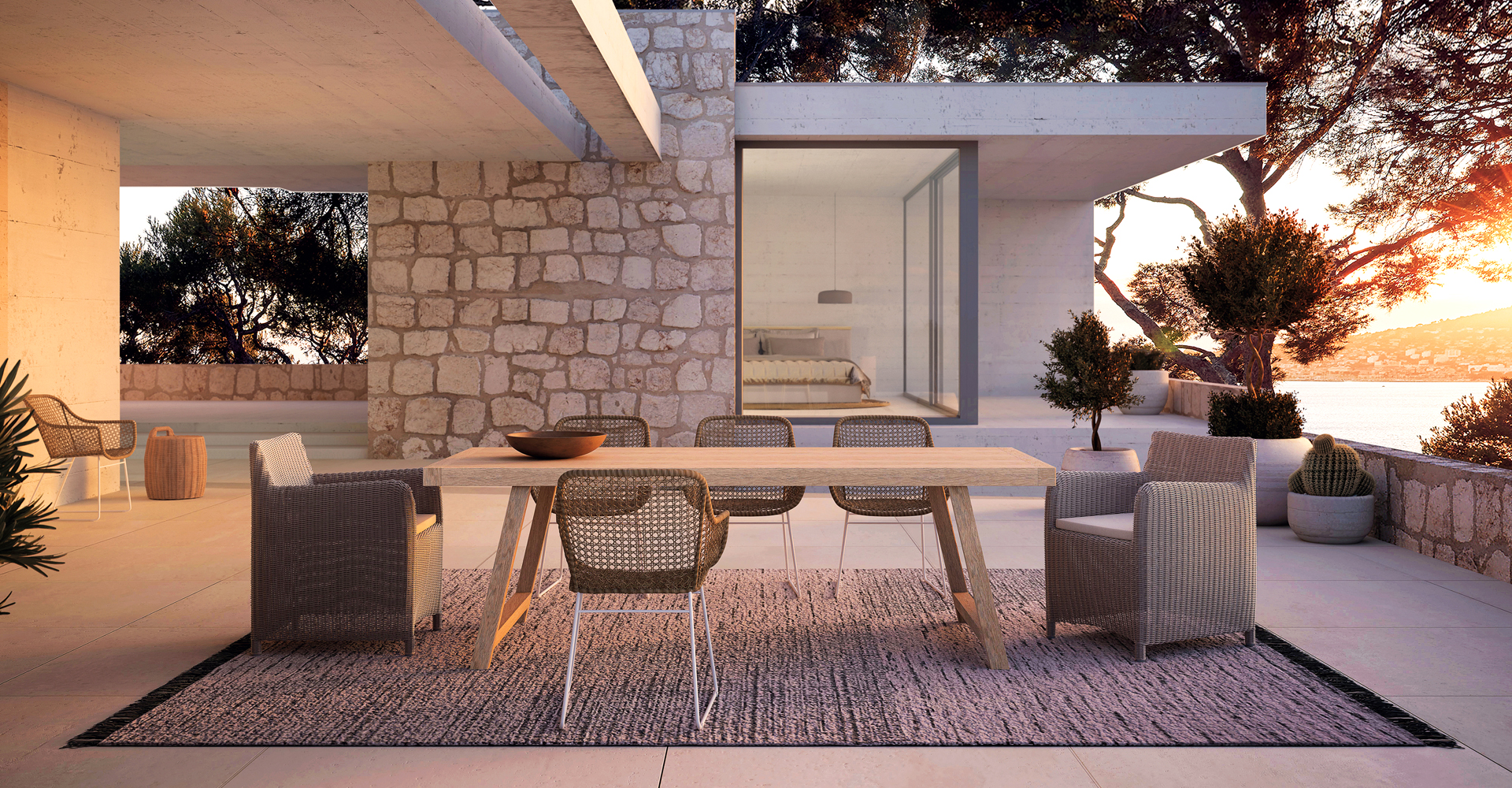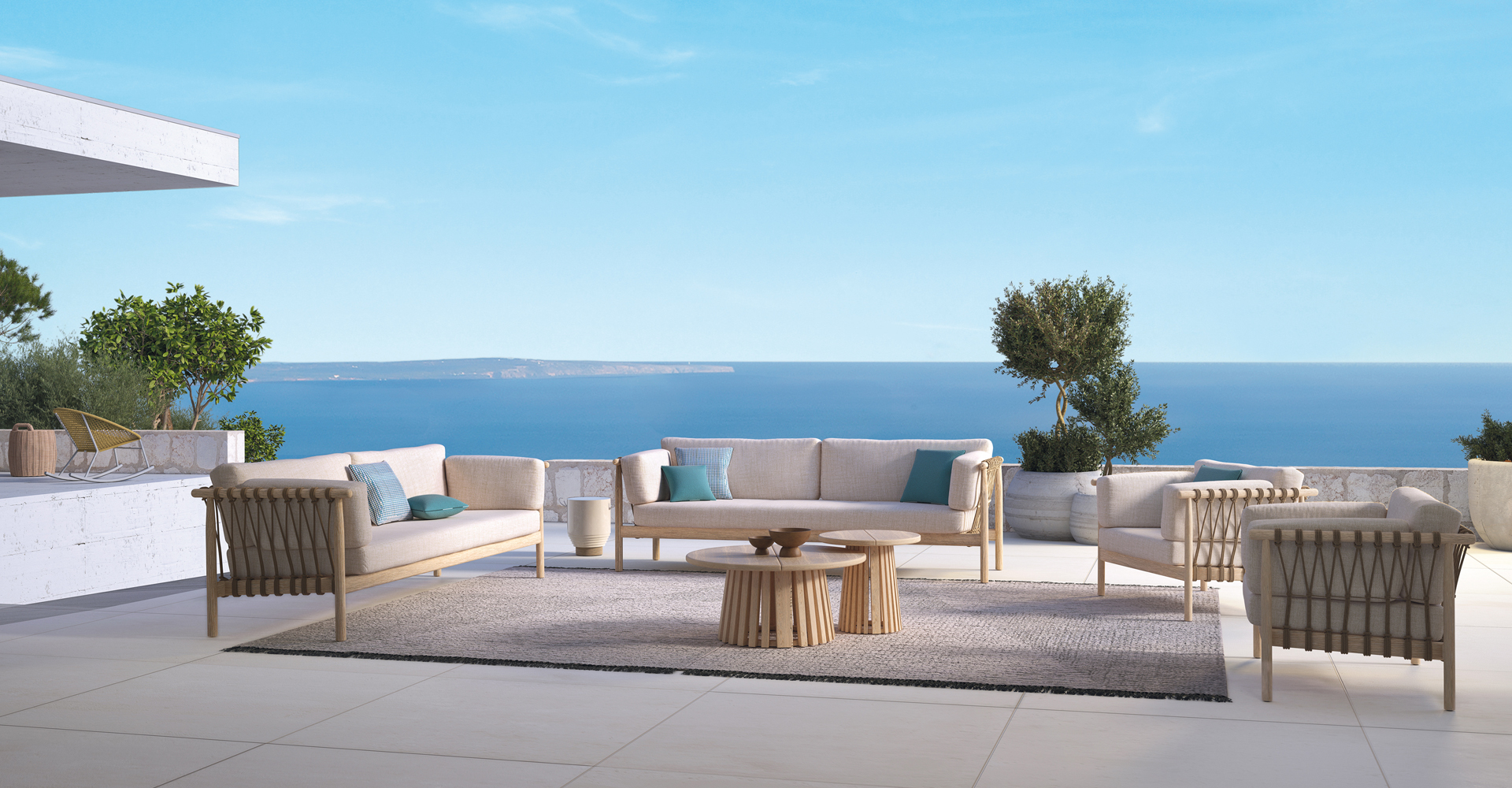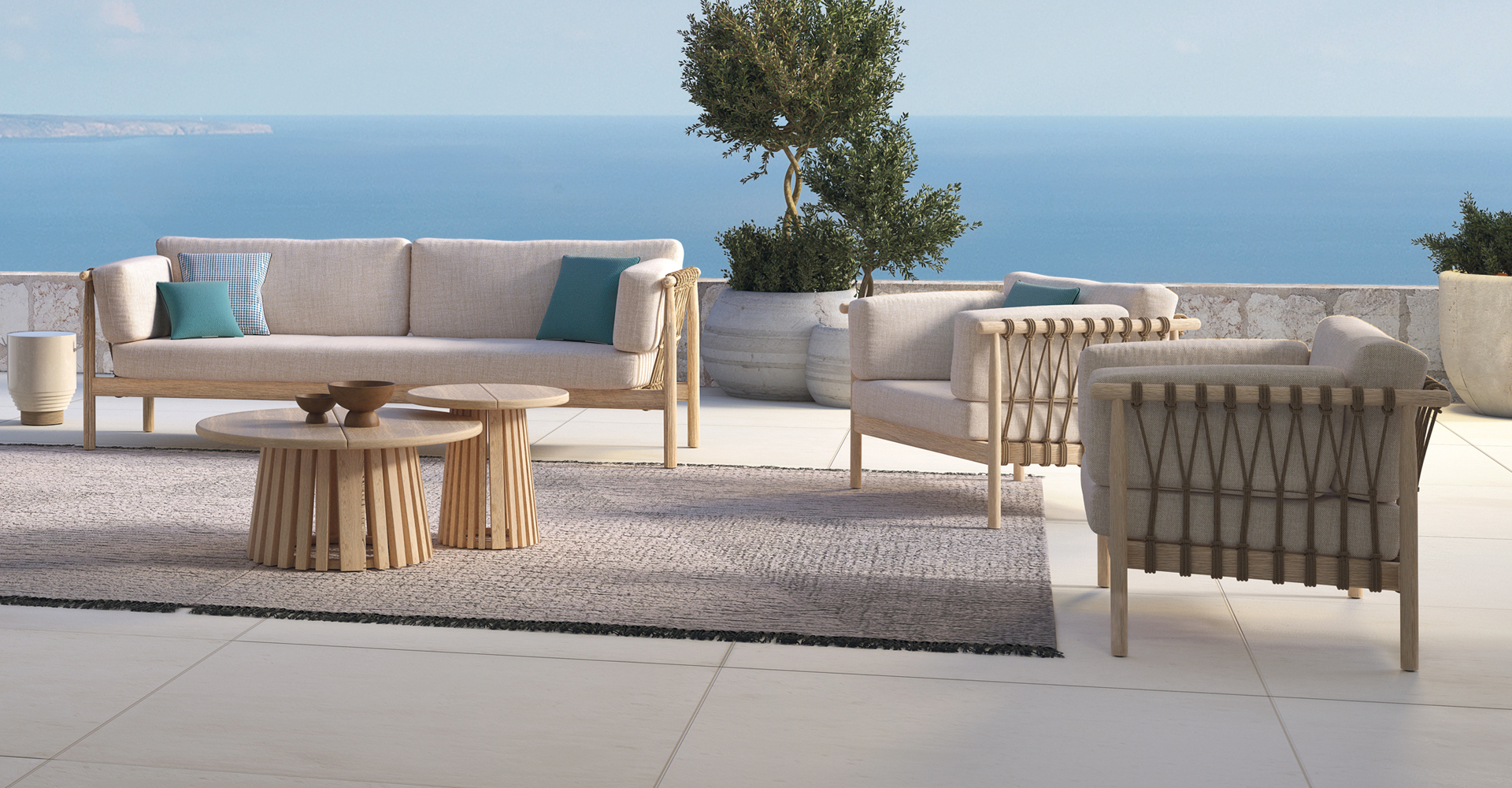 The structure of the sofa is inspired by the "stick" constructions of the 1950s, but here is more rounded and more user-friendly. The principle of braiding the stretched strings, adapted to the frame, is inspired by classical drums, as can be seen in Rembrandt's painting, the Night watch.
Finally, the comfortable cushions adopt a relaxed and enveloping look, in perfect harmony with the design of the collection.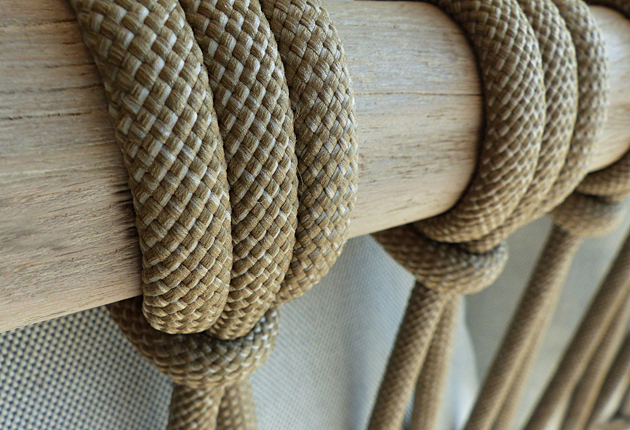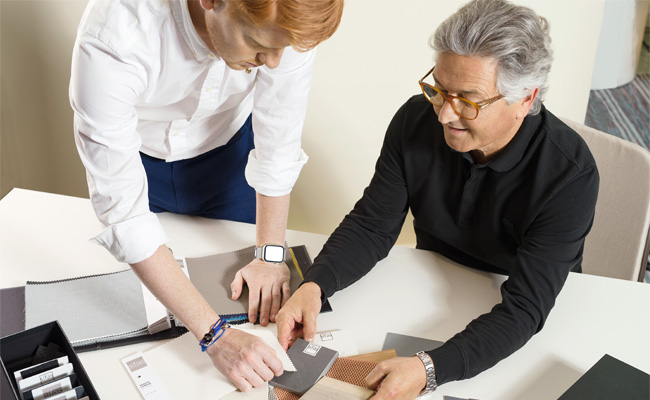 DESIGNERS
DESIGN STUDIO SIFAS
Sifas has positioned itself for 60 years as a brand of French know-how. Its collections convey a sophisticated and timeless aesthetic, a sober and elegant style. At Sifas, designers rely on strong values such as creativity, quality, innovation and the technical nature of the materials used.